My first memory of a sports team adopting a popular song as its theme came shortly after I turned 11.
On the other side of the Detroit River from my Ontario home, the 1980 Detroit Lions started the season 4-0. After victories, they would blast safety Jimmy "Spiderman" Allen's take on Queen's hit Another One Bites The Dust in the Pontiac Silverdome. I can still see Bubba Baker — who had 18 sacks that year — along with Allen, Billy Sims, David Hill, Jimmy Hunter and others, dancing after victories.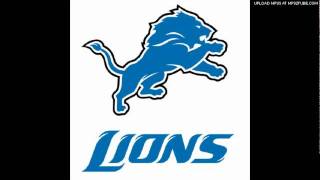 Alas, the party was short-lived, as Lions fans who live in a cloud of perpetual Eeyore-like misery well know. The Lions ended up finishing the season 9-7 and missed the playoffs.
Another one bites the dust, indeed.
But the memory of that beautiful marriage of music and sports came flooding back to me this morning reading colleague Ken Pomponio's fun piece explaining how Blink-182's hit All The Small Things became associated with the Colorado Avalanche. The Avs won game 1 of the Stanley Cup Finals last night 4-3 over the Tampa Bay Lightning.
We Are Family, The Final Countdown more successful
It's difficult to know for sure which sports team first adopted and/or adapted a popular song as its theme. Music and sports have gone together for a long time.
But Allen's reimagining of Another One Bites The Dust — partial lyrics: Come and watch the Detroit Lions that no one seems to beat… We got an offensive line whose very tough. Got a defensive line called the Silver Rush — is one of the first where an existing hit song was employed by a team.
The year prior, the 1979 Pittsburgh Pirates adopted the Sister Sledge disco classic We Are Family. That song — unlike the Lions' musical dalliance — actually helped propel the Pirates to a world championship.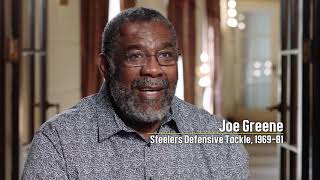 And, going back to Detroit for a second, The Final Countdown was long used as the introduction music for the Detroit Pistons' Bad Boy teams that won NBA championships in 1989 and 1990. The memorable keyboard part that opens that song made for a killer introduction theme. Though, the complete song by the utterly-forgettable Swedish rock band Europe, is a kind of a stinker.
How Spider Allen gave birth to the Super Bowl Shuffle
While Spiderman Allen's version of Another One Bites The Dust failed in its bid to bring the Lions the glory they have unsuccessfully chased since 1957, it did have a more infamous legacy. I contend that version of that song begat the truly wretched and utterly inescapable Super Bowl Shuffle that was the theme of the 1985 Super Bowl champion Chicago Bears.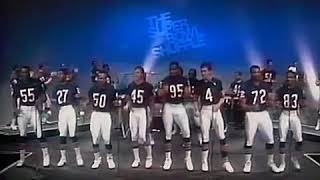 That abomination graced the world around the same time as such rap ear-bleeders as:
We Are The Niners, the theme of the 1984 San Francisco 49ers that proves the world dodged a bullet when Jerry Rice discovered he was gifted at catching footballs.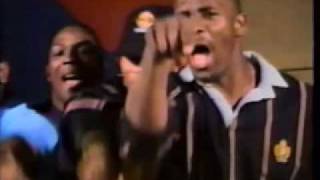 Let's Ram It, a tastefully-named ditty from the 1985 LA Rams.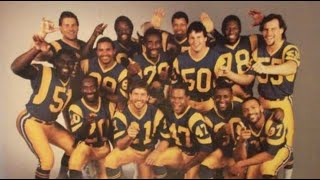 The Silver and Black Attack, is brought to you by the musical maestros with the 1986 Los Angeles Raiders.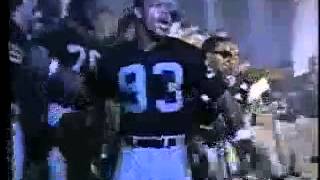 The Seminole Rap, courtesy of the 1988 Florida State University football team.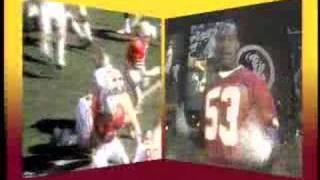 The steel-drum tinged Buddy's Watching You, a creepy ode to head coach Buddy Ryan from the 1988 Philadelphia Eagles.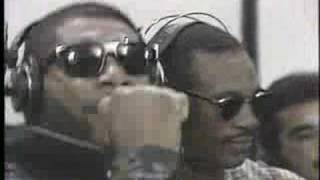 Bless You Boys > OK Blue Jays
Those mostly-dreadful original songs are plentiful in the sports world. You all likely know one.
Few are worse than OK Blue Jays, the seventh-inning stretch song of the Toronto Blue Jays that used to send Jays' fans into a tizzy.
Partial lyrics:
Is that a fly ball, or is it a seagull?
Coming in, from the lake, just to catch the game.
It's the last inning, our guys are winning.
Jays throw down a smoker, a strike and you got no doubt. (You're out)
What do you want?
Let's play ball.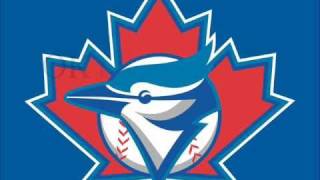 Marginally better is Bless You Boys the theme song of the 1984 World Series champion Detroit Tigers, written around a phrase Detroit sportscaster Al Ackerman was fond of saying after Tigers victories.
Sure, Bless You Boys, upon YouTube-driven reflection, is super lame. But I was a kid then and a World Series victory has a way of making an indelible impression, even on musical taste. And, as I've written previously, Tiger Stadium was my childhood temple.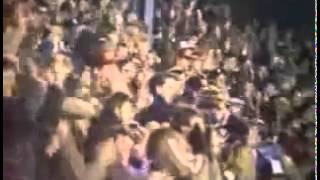 As cringe-worthy as hearing Bless You Boys again is, it did lead me down the YouTube rabbit hole to discover the theme of the 1968 World Series champion Tigers, Go Get'um Tigers, which is kinda fun and was before my time on earth.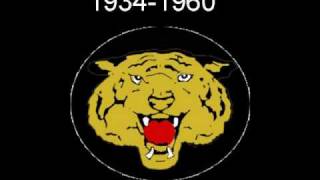 Yet, all this did confirm that songs crafted specifically for sports teams are mostly to be avoided like the teaming of Pop Rocks and Coke.
Look no further than the Detroit Red Wings, who, during their glory years, were famous for pumping out a new rock song for each playoff run. Sadly, most of them would have struggled to earn a D- at the School of Rock.
Spider Allen certainly is no Freddie Mercury, but at least he had the good sense to rap over an existing hit with a killer bass groove.
Here's an idea: start with a hit
Which is my point. Start with a hit rather than go down the dubious road of trying to craft one.
Teams that have employed hit songs as stadium rockers have had more success when it comes to releasing endorphins that result from the successful alchemy of compelling sports and great music.
Super memorable ones include:
Montreal Canadiens fans belting out Na Na Hey Hey Kiss Him Goodbye on the cusp of victory.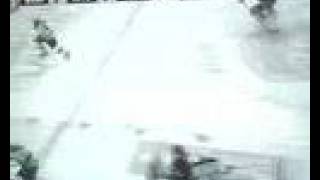 Boston Red Sox fans singing Sweet Caroline.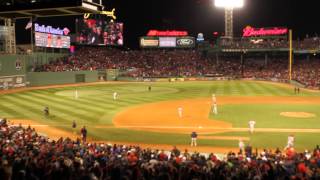 Chicago Black Hawks fans going crazy to The Fratellis' Chelsea Dagger.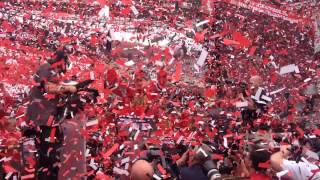 Wisconsin Badgers football fans threatening to bring down Camp Randall stadium to House of Pain's Jump Around.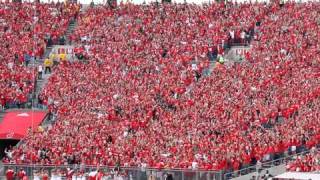 The New England Patriots entering Gillette Stadium to Ozzy Osbourne's Crazy Train.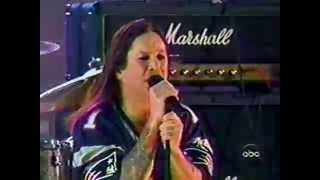 The New York Yankees playing Frank Sinatra's New York, New York after victories.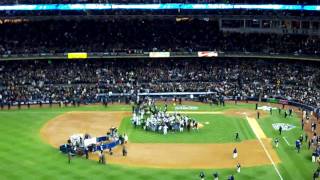 The Boston Bruins blasting the Dropkick Murphys' Shipping Up To Boston.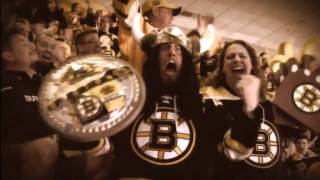 • The St. Louis Blues and Gloria.
There's many, many more, of course. AC/DC's Thunderstruck, Guns 'N Roses' Welcome to the Jungle and The White Stripes' Seven Nation Army are all stadium staples just about everywhere in North America.
And I haven't even mentioned music and soccer fans.
The point is music and sports go together and helps elevate the fan experience.
Even when Another One Bites The Dust lives on 32 years later as a sad, musical reminder of the Detroit Lions' perpetual patheticness.